Unmanned Air Vehicle Shop
Unmanned Air Vehicle Shop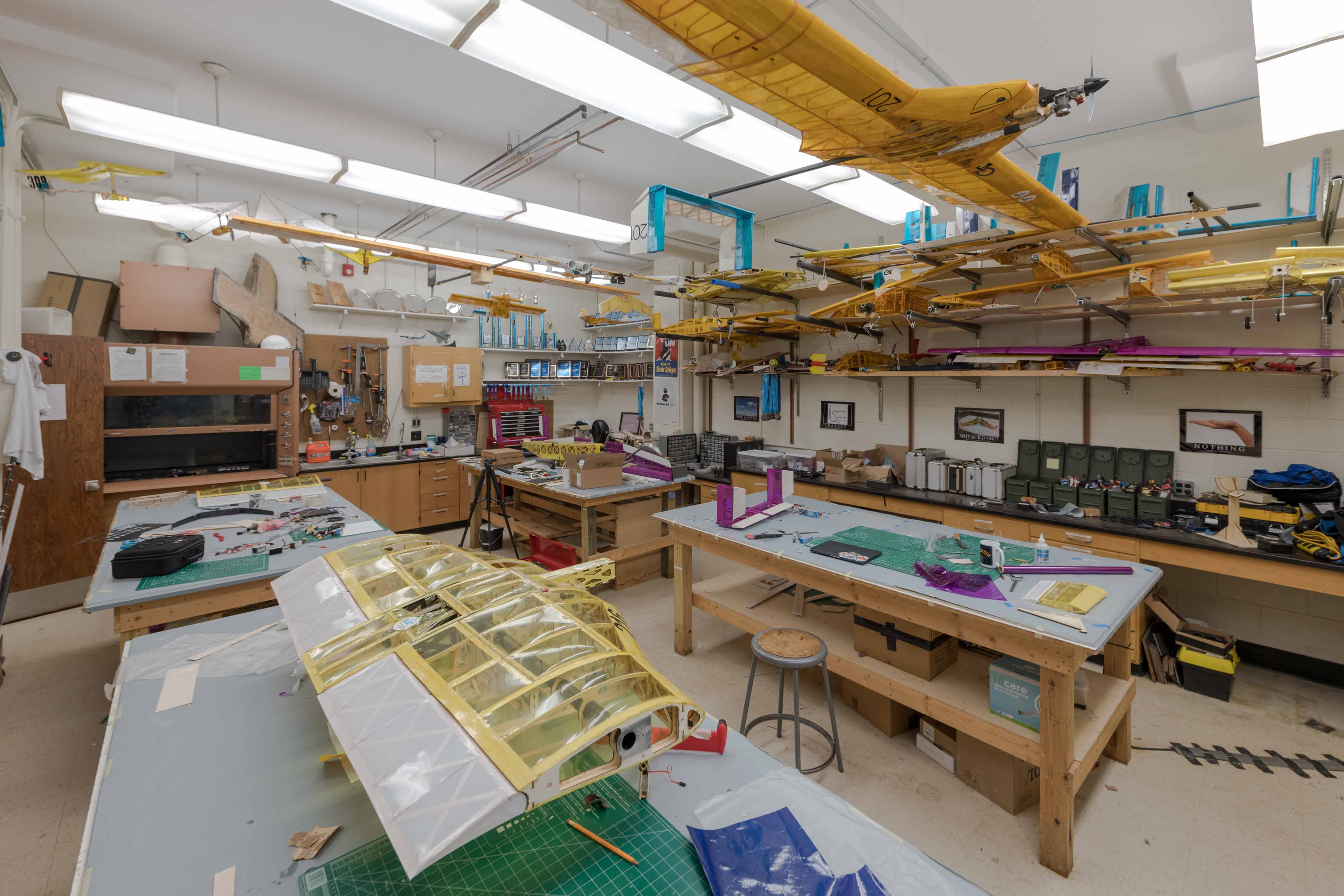 The ASDL UAV Shop, located in the ESM building, is equipped to support the design, manufacture and testing of unmanned vehicles. The lab is used to support the Georgia Tech entries into UAV design competitions like the AIAA Design-Build-Fly and SAE Aero-Design, as well as contract research projects, like constructing an autonomous surface vehicle for the U.S Navy.
The lab has the tools and capabilities for construction using wood, metal and composites. Woodworking tools include powered sanders, bandsaws, drills and scroll saws, as well as a variety of hand tools. The metalworking equipment includes drills, mills, lathes, and a bandsaw. Composite equipment includes a CNC foam cutter and vacuum bagging equipment.
The lab owns a variety of equipment used to test both subsystems and integrated vehicles. Multiple propeller test stands enable electric motor, battery and propeller combinations to be tested for verification of performance predictions for a variety of vehicle sizes. Telemetry, including motor performance and GPS measurements, can also be recorded for full scale flight testing.
Every year the lab constructs and tests multiple flight vehicles, as well as non-aerospace vehicles such as water and land surface vehicles. The airplanes have spanned the range of sizes from half a pound to nearly fifty pounds, with a wide array of configurations, from flying wings to multi-engine to conventional layouts.